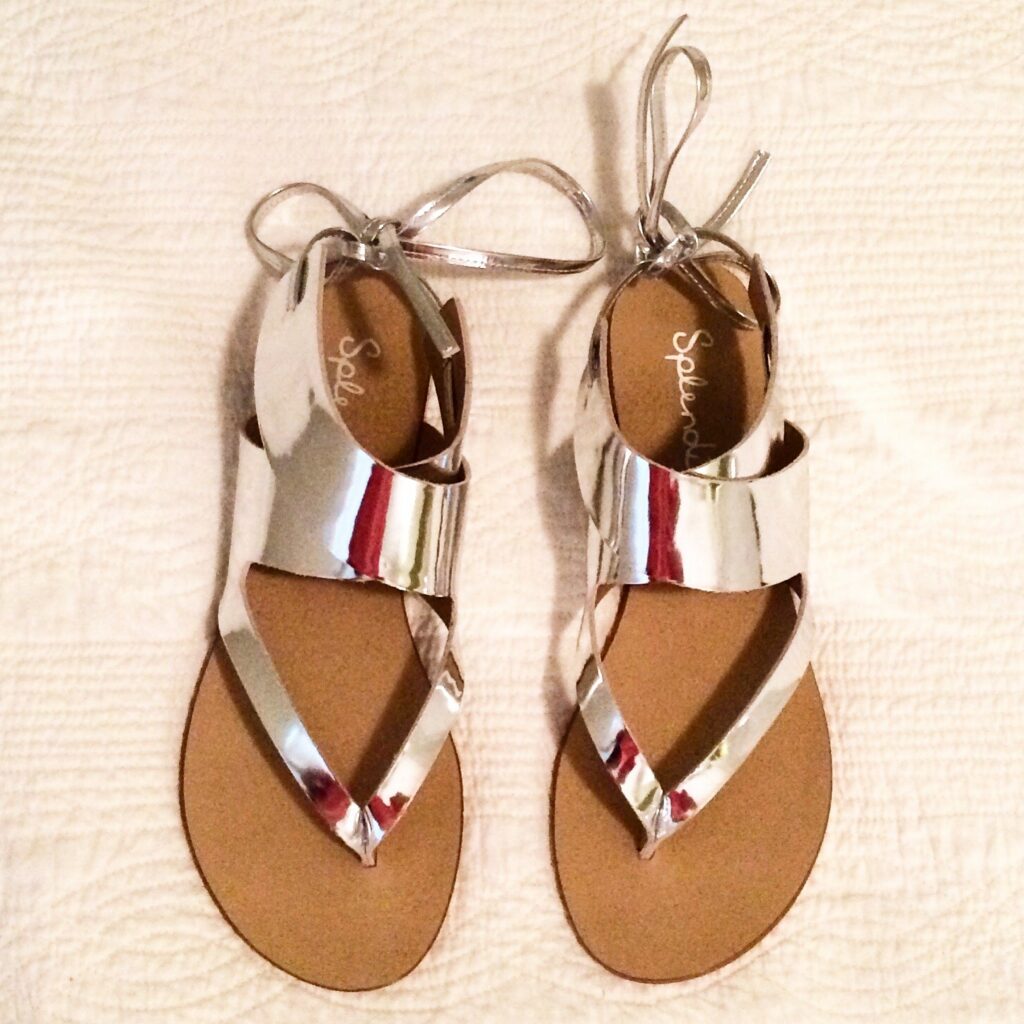 Splendid, $78 (Find them in the widget below to shop!)
Hi y'all! If you follow me on Instagram (which you should do here), you saw that I picked up these little beauties last week! I really stepped on of my comfort zone with these, as I've said before I'm more of a golden girl, but these sandals were an impulse buy I don't regret! Silver goes with just as much as gold, and adds a modern appeal to your look. SIDENOTE: you can wear gold and silver together y'all. Life is just too short. Anyway, I rounded up some other silver sandals I've been eyeing, check them out (and these pictured) in the neat lil widget below!
Emily
PS – Don't miss the Kate Spade Surprise Sale! Shop goodies up to 75% off here!