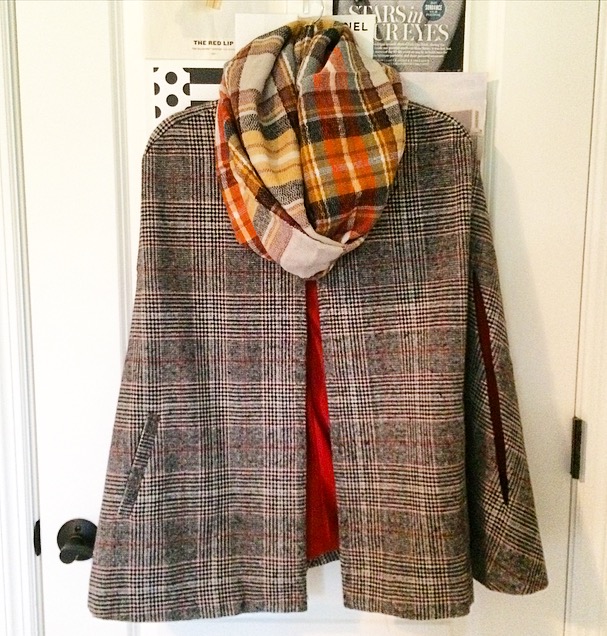 Scarf: Plum Boutique
Happy first day of FALL! Not to be cliche, but Fall is by far my favorite season. I think every girl ever would agree with that statement, but for me the season is about so much more than pumpkin spice lattes. It's about clothes, y'all. We finally bid farewell to the sweatiness of summer (maybe that's just me…) and get to pile on the layers! Ok, so there's still a couple weeks until the cool weather really sets in, but now is the time to stock up on fall faves, such as scarves. A great scarf, like the one pictured above, is the best way to pull your outfit together…with minimal effort. Leggings, a little sweater (bonus points for a cape), topped with a plaid infinity, and you're good to go. I love this one, from Plum Boutique in Waco, TX! It's super cozy, but also thin enough to double loop without looking like you're wearing a neck brace haha. Plus, the price is most certainly right, at only $28!
Plum recently launched their new website (Plumtique.com) and I'm pretty much obsessed with everything. From apparel, to jewelry, and home accessories, they've got you covered. Definitely go check out the site and treat yourself to some goodies. For my Baylor readers (sic 'em!), head to their adorable shop in Spice Village. Also, give them a follow on Instagram for a wonderful feed full of inspiration! Be sure to check back on Friday, as I'll be hosting a little Plum Boutique giveaway!
I hope everyone is having a great first day of fall, thanks for popping by!
Emily
Thanks to Plum Boutique for sponsoring this post!