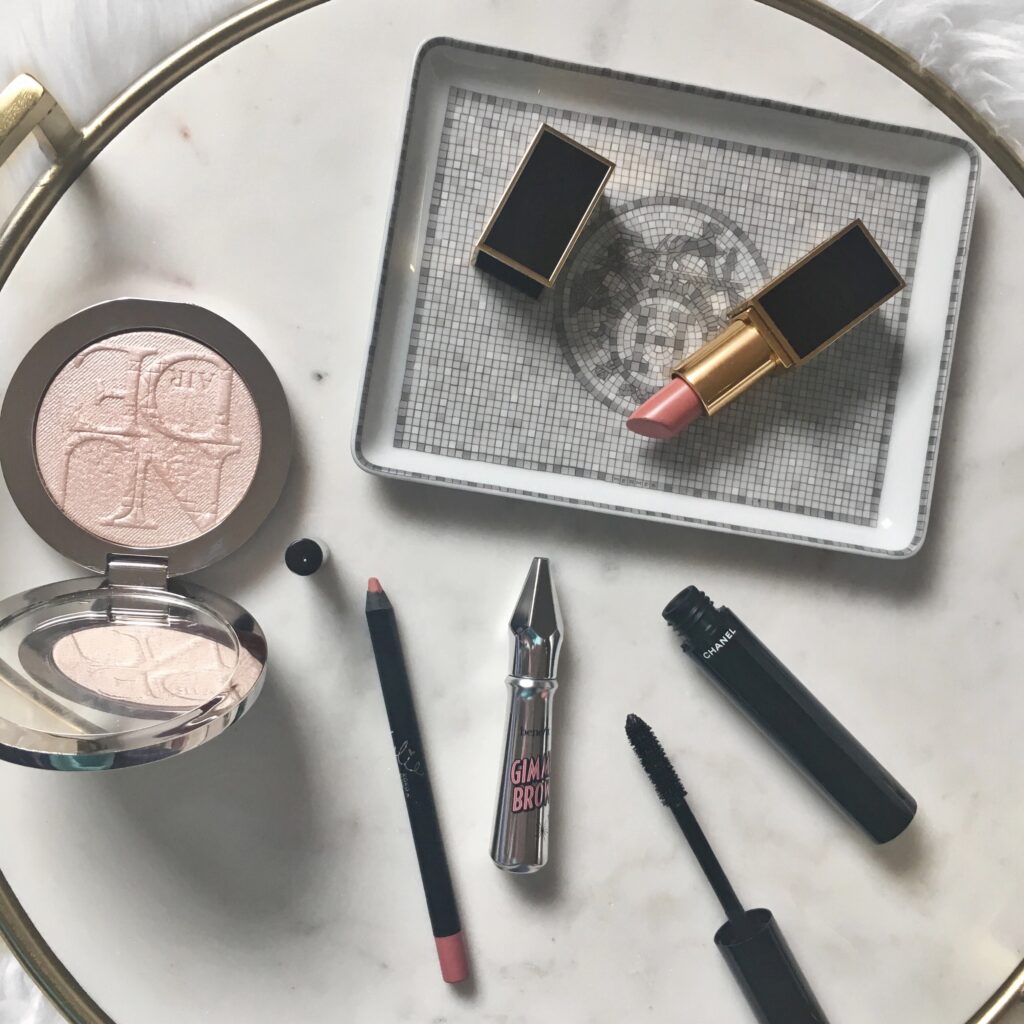 For the past few months, these products have been my everyday essentials. If I could choose only five makeup items from my collection, it would be these five. Seriously. They are all fantastic products that I will continue to purchase, so I figured I'd share my recommendations!
Lipstick: I've been obsessed with Tom Ford Spanish Pink for some time now. To me, it's the perfect pinky nude color – great for everyday. It feels incredibly creamy on the lips and has great staying power. In the grand scheme of lipsticks, TF is pricy, but nothing else quite compares. I always find myself reaching for this shade.
Lipliner: This lipliner came in an infamous #KylieLipkit. Though the liquid lipstick is a great product (a tad drying like any liquid lip), I love this lipliner, which you can now buy individually. It's super creamy, pigmented, and does. not. budge. Along with the aforementioned TF Spanish Pink, I wear Koko K lipliner on a daily basis. The specific color combo is perfect and I find that the respective formulas play well together.
Mascara: As someone not blessed with long, lush, natural lashes, I was always kind of let down by mascaras. My lashes never looked like the ads (duh, photoshop) and never gave me that movie-star look (duh, falsies). Though Chanel Le Volume isn't photoshop or falsies, it's pretty close. It lengthens while adding volume and manages to coat every single baby lash in the blackest black. It also doesn't flake or smudge. Definitely my holy grail mascara.
Highlighter: A couple months ago, I was in the market for a new highlighter. Several beauty bloggers I watch on Youtube had raved about the Diorskin Nude Air Luminizer, so I checked it out for myself. Y'all. This product is everything. It gives the most stunning glow that blends into the skin seamlessly without bringing attention to any texture. You can brush on a little for a natural look or build it up to a blinding highlight. I have it in 002 Pink Glow, but there are three other shades to suit your skin tone.
Brow Gel: I love a good, strong, Cara Delevingne brow, but good Lord I won't spend another minute sketching away at them. Benefit Gimme Brow is a tinted gel with little fibers that build volume. It keeps brow hairs in place while totally defining them. I'm pretty happy with my natural brow shape, so this product is ideal for me. I can just swipe it on and go.
Do you have any recent beauty faves? I'd love to hear them!
Emily