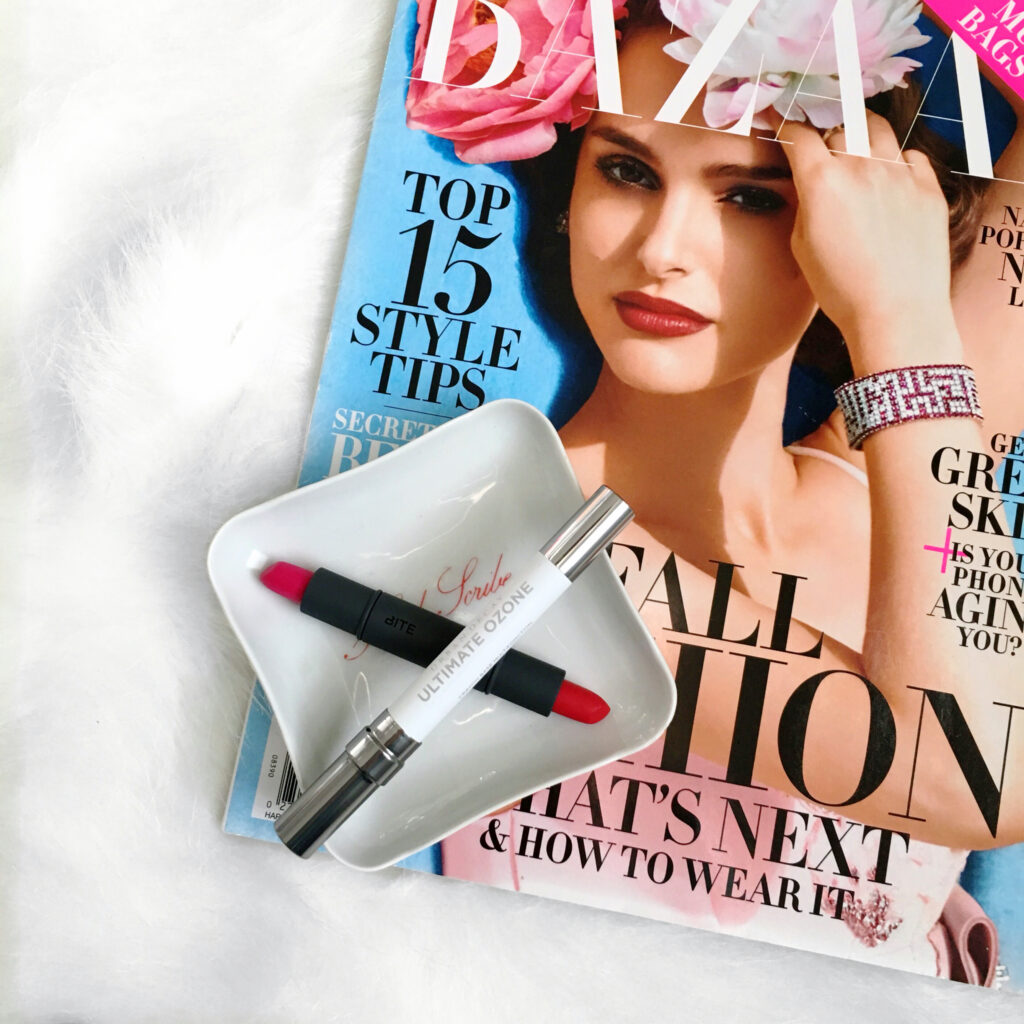 Happy Monday! I hope everyone is having a wonderful 2016 so far! I took some time off from posting during the holidays, but I'm back with some great things planned for the blog this year. Today, I wanted to share two products I find myself reaching for more and more.
Bite Beauty Luminous Creme Lipstick Duo: My best friend gave me this little miracle for Christmas, and I've been wearing both bright, bold colors on repeat. It is the creamiest formula that delivers the biggest color pay-off (so rich!). Online, they're sold out of most colors (I think this item was prob a big stocking stuffer), but at my Sephora, they still have a lot left, and rumor has it they're now just $10 in-store! I am LIVING for Pomegranate, the pinkier tint of this duo. It's still just as much of a statement-maker as the red (Palomino), but a bit easier to wear for day. If you can't find a duo for you, here are the full-sized versions in the same formula.
Urban Decay Ultimate Ozone: This multi-purpose clear primer pencil is a game changer. It can be used to fill in fine lines/pores/whatever all over the face, but I use it for outlining my lips! It completely prevents lipstick from feathering or smudging, and keeps everything in place. You can even use it to "clean up" lipstick after applying, so if you have trouble coloring inside the lines, this is for you.
When I wear these products together, I have found lipliner becomes obsolete. So for around $30 total, you get two complete lip looks. That's quite a deal considering just a lipstick can set you back like $36…why do I continue to hoard them then? Anyway! I definitely recommend these products, let me know if you've tried them!
Emily